Reservations
If you do wish to contact us via one of the following numbers:
948.890.021
-
686.603.371
Or if you prefer, fill out and submit the form below and we will contact you as soon as possible.
IMPORTANT
These bookings have not legal basis and they will have to be confirmed by the same accommodation to be effective
Check the availability in the calendar for the dates you want.Thank you very much.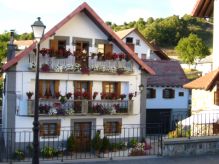 VEN A PASAR EL VERANO CON LOS TUYOS
Antes:
770€
Ahora:
660€
14%

Dto.
Oferta
(7x6 noches)
Casa entera / 5 + 1 plazas
Disfruta de una 7 noches y te regalamos una. Unas vacaciones diferentes. Válida para la semana del 10/7 al 16/7 y del 24/7 al 31/7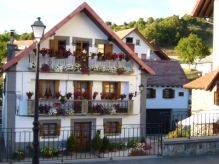 Fines de semana al mejor precio!
Antes:
220€
Ahora:
200€
9%

Dto.
Fines de semana
(2 noches)
Casa entera / 5 + 1 plazas
Ven a pasar un fin de semana en julio, disfruta del turismo rural en Casa Iturralde! Oferta válida para todos los fines de semana de julio.